Got You Looking.com
Servicing businesses with full mobile websites and beautiful virtual tours to enhance sales and marketing at an affordable one time cost without the hassle of monthly or yearly subscriptions.
Simply access your listing anytime to change or update information with no programming knowledge necessary. Easily generate your unique QR Code with a click of a button. By using a QR Code on your store front, flyers, brochures, business cards, etc., it allows customers instant access to any information you need for getting your business name and products out to consumers. By simply scanning the QR Code you will be providing customers with endless details along with a virtual tour, photos, video, downloads, and so much more 24 hours a day, 7 days a week. Perfect guide for restaurants, bars, clubs, fine dining in the Toronto, Durham, Missisauga, Oakville and greater Toronto area. Find events, promotions, restaurants, bars, clubs, menus, retail stores and information all in one guide.
Browse by Category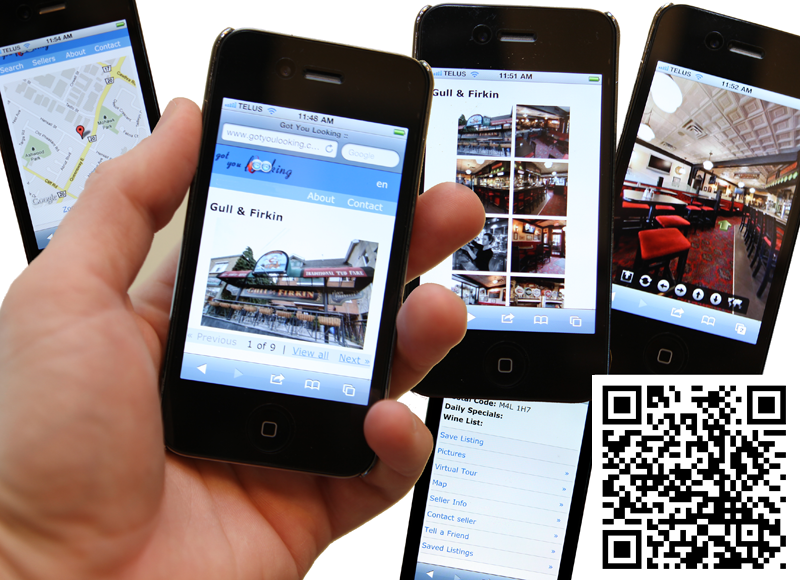 C
lassifieds for marketing different categories are available and continually being added for Toronto, Canada. QR Code marketing and advertising is a great way in promoting your business.