Got You Looking.com
We have proudly serviced over 600 North American businesses with the most comprehensive and beautiful 360 Virtual tours available today. We take great pride in our unique customization model that we use for Hotels, Sporting Arenas, Theatres, Shopping Centres, Community and Municipal Projects and more. We are a proud subsidiary of My Home Tour.ca, a rapidly growing Real Estate photography and virtual tour company that services hundreds of realtors and has been for the past 7 years.
*Our virtual tours are easy to navigate for the first time user, with clear and concise arrows and labelling where necessary
*Visually, our tours are stunning, capturing each facility or outdoor space as it is intended to look, in crisp, high definition quality
*We service any type of business, large or small, and our customization that we provide takes the user experience to another level
*We strongly believe in providing higher quality with more quantity than any other virtual tour company today, for a very competitive, one-time cost. There are no monthly or annual fees whatsoever. erfect guide for restaurants, bars, clubs, fine dining in the Toronto, Durham, Missisauga, Oakville and greater Toronto area. Find events, promotions, restaurants, bars, clubs, menus, retail stores and information all in one guide.
Browse by Category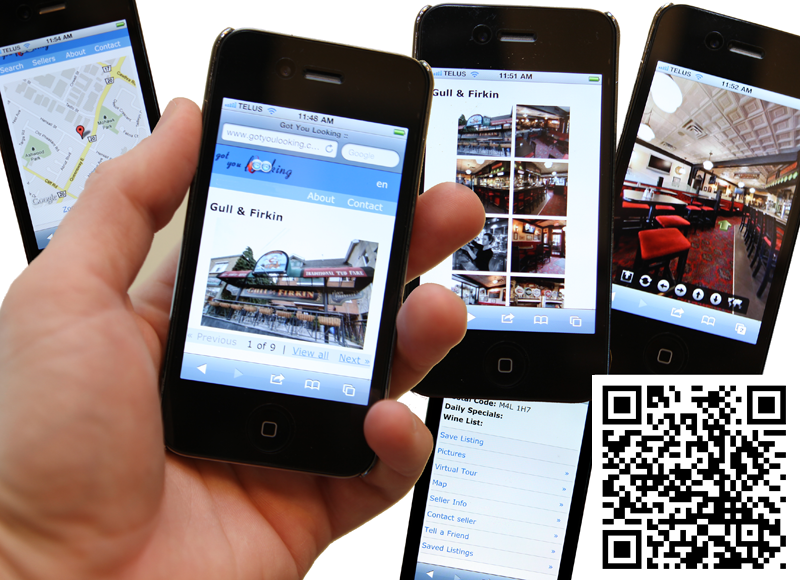 C
lassifieds for marketing different categories are available and continually being added for Toronto, Canada. QR Code marketing and advertising is a great way in promoting your business.